Grace Kelly was at the height of her acting career in Hollywood when she gave it all up to marry Prince Rainier III of Monaco. The wedding happened in April of 1956. It was dubbed as 'The Wedding of the Century' by the media. After that, she focused on her duties as Princess of Monaco. Grace Kelly's wedding dress  made her look like the royalty that she had become.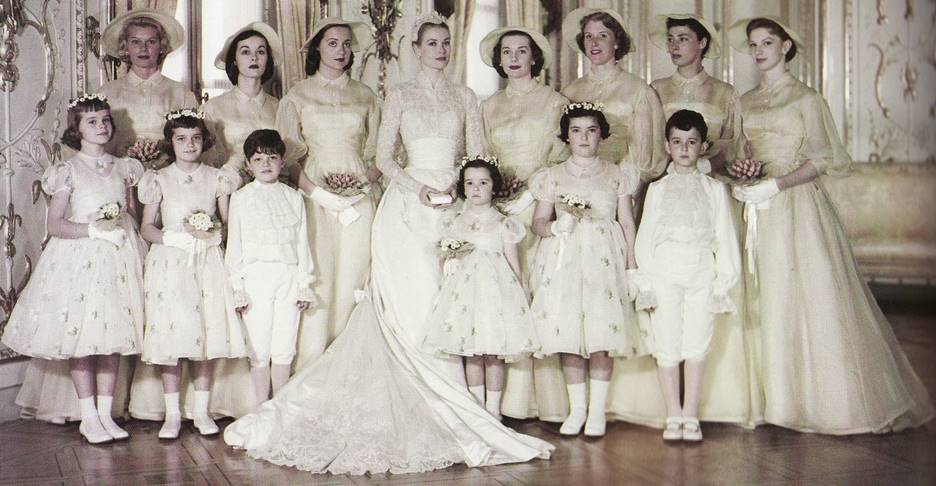 Here is Grace Kelly looking elegant while taking a photo with her court. She certainly looks lovely in her wedding dress.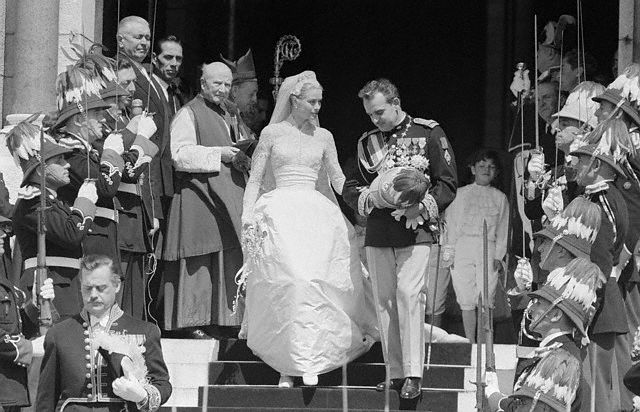 The gown was designed by Helen Rose who created most of Kelly's costumes, dresses and gowns for her Hollywood events.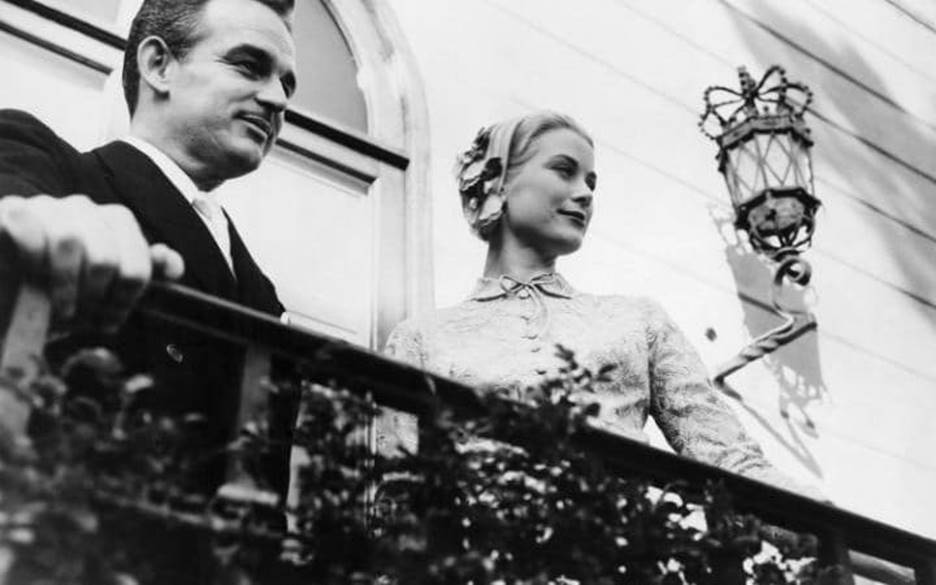 The photo above was taken after the couple's civil wedding rights while looking out to the crowd. Grace certainly looks happy with her new life.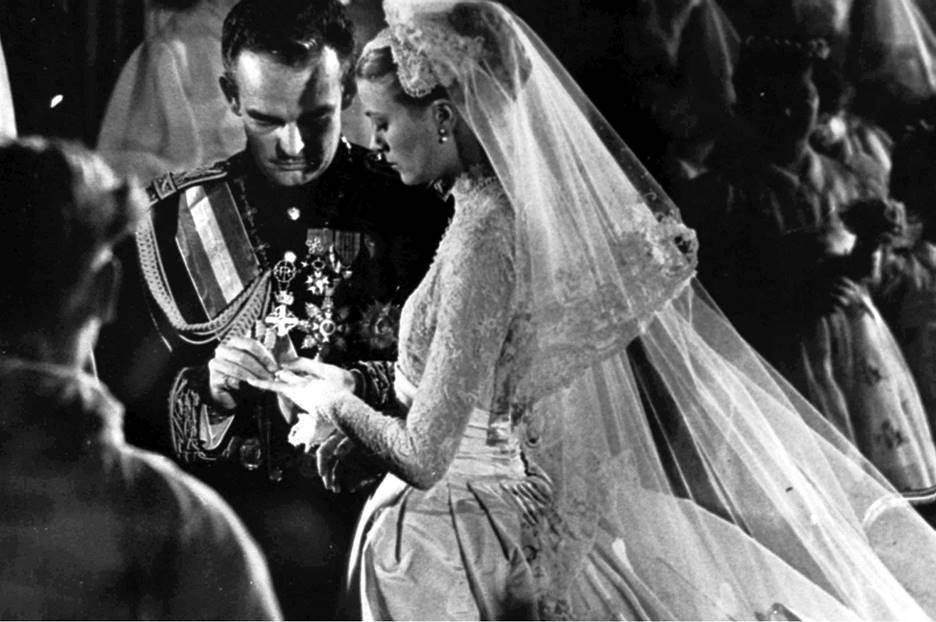 Grace Kelly's wedding dress is considered one of the most influential gowns in history. It has influenced the design concepts of several wedding gowns of fabulous women.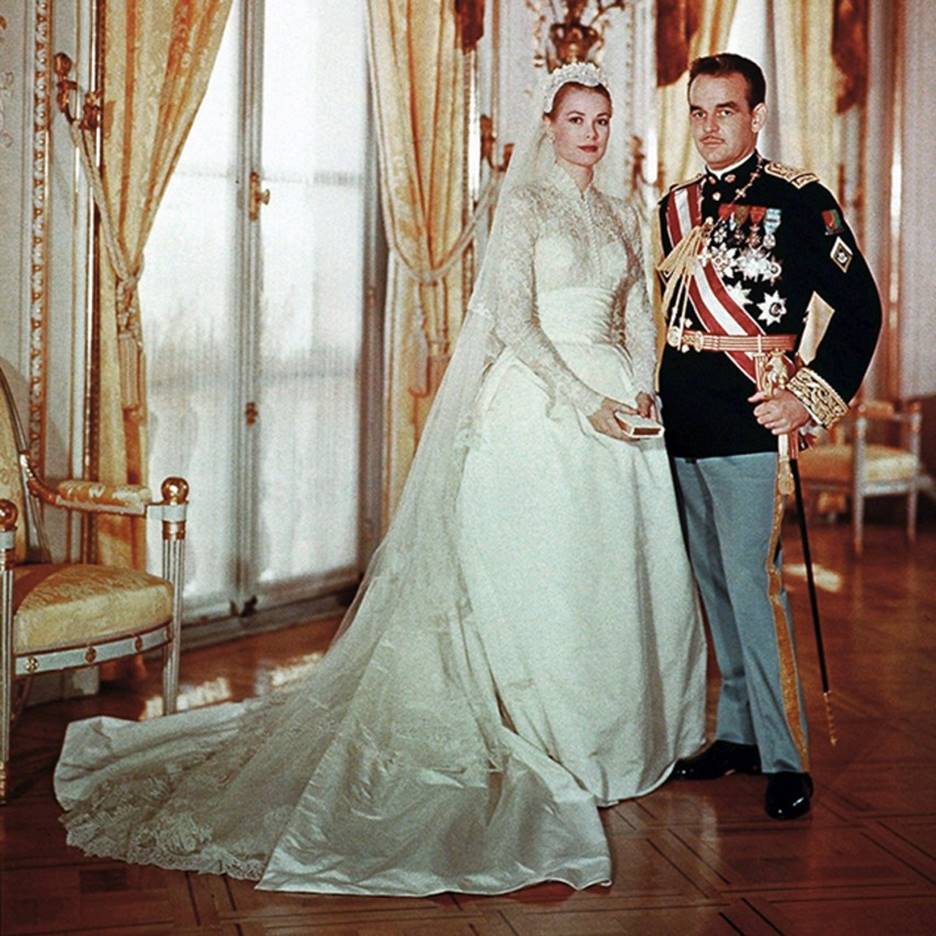 One of the greatest designers of all time, Oscar de la Renta said that with her dress and regal appearance, Kelly epitomized the new definition of 'icon'.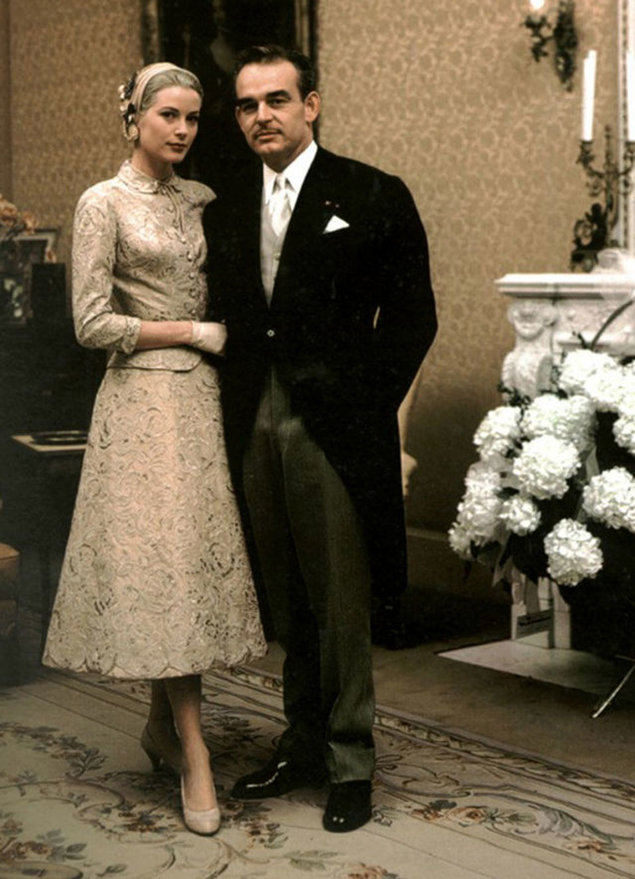 Here is the couple in another photo after their civil wedding rites ceremony. Even in a simple dress, she looked stunningly beautiful.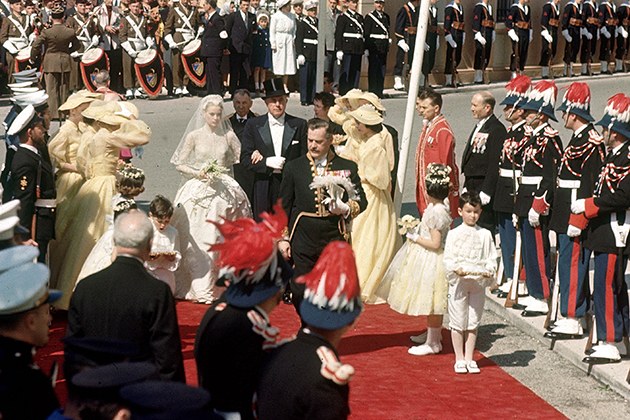 It is a known fact that Alexander McQueen's creative director, Sarah Burton, used Kelly's gown as the inspiration for designing Kate Middleton's wedding dress.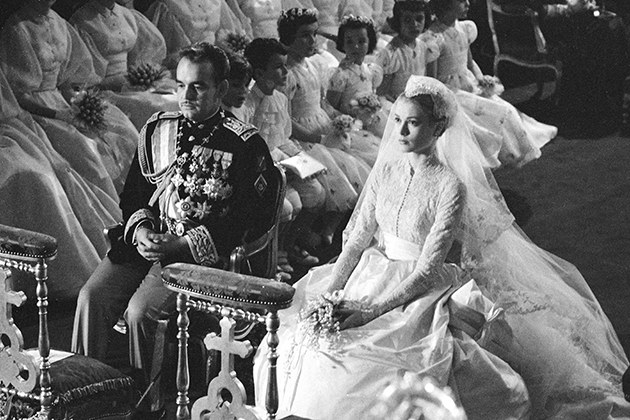 The ensemble that Rose designed included a prayer book encrusted with pearls, shoes, a veil, and a headdress, which she all wore with elegance.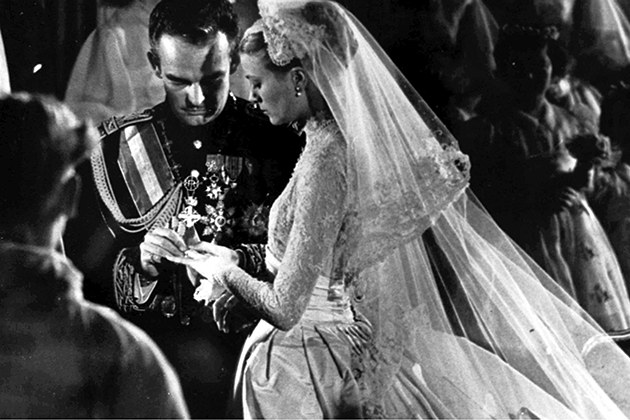 At this point, the couple was about to seal the marriage with Prince Rainier placing the ring on Grace Kelly's finger.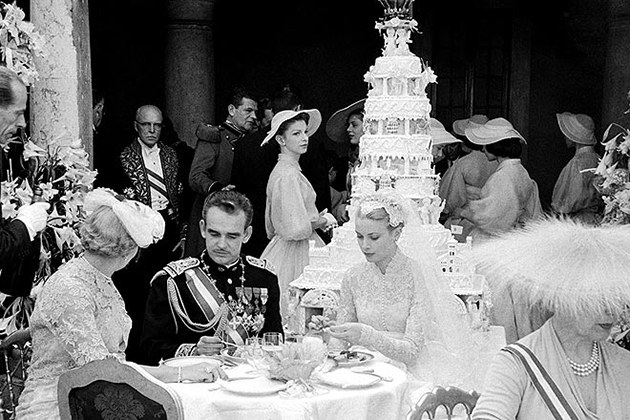 At the reception, Kelly and her husband looked absolutely beautiful in their gown and suit. They both had a wonderful time that day.